The MK110 Mem-chanical Gaming Keyboard is supercharged with features specially engineered for gaming excellence. Exclusive hybrid Mem-chanical switches throws out mushy membrane domes and goes for premium feel switches instead for massively improved responsiveness, while on-the-fly controls ensure that adjusting all your custom settings is just a quick hotkey combo away. Add in a classic floating key design for timeless, minimalist good looks and convenient keyboard maintenance, and you have a keyboard that fits your needs in all the right ways.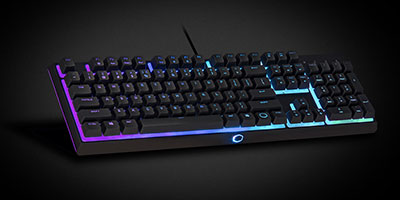 Exclusive Hybrid Linear Mem-chanical Switches
Outfitted with our exclusive hybrid switches and engineered in-house to boost your performance in-game, the MK110 features specially designed linear switches, similar to those found in professional-level mechanical keyboards. The result is a membrane keyboard that's fine-tuned to help you win all your battles.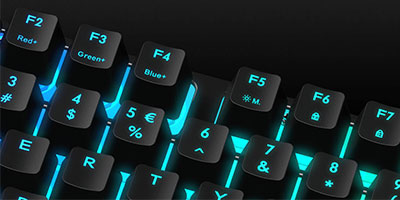 On-board Control And 26-key Anti-ghosting
No need to worry about whether your keyboard can keep up – the MK110 gives you its all. 26-key anti-ghosting, windows lock to keep you in-game, and multimedia control via function results in functionality and convenience all rolled into one.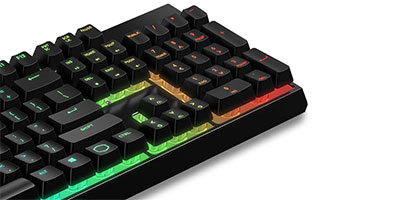 Clean, Floating Key Design
Sleek stylings for classic good looks and convenient maintenance.