AMD FirePro™ 2270 professional graphics are AMD's first ever low-profile, passively cooled dual-display graphics card featuring DisplayPort, DVI and VGA outputs—delivering the flexibility and convenience IT pros need to configure multi-monitor setups.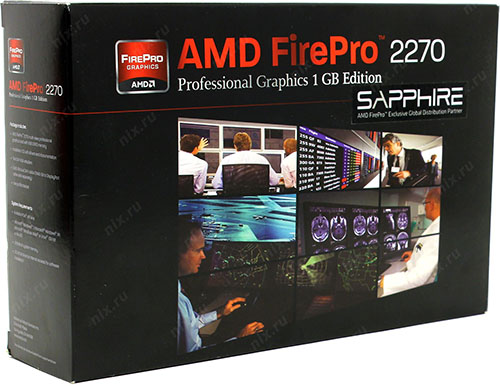 Employees in many industries need more than one computer monitor to display the information they need to work effectively. From a stock broker keeping tabs on market index performance while executing buy and sell orders, to an emergency dispatcher receiving and transmitting messages while tracking vehicles and equipment.
To meet employee multi-monitor needs, IT needs a professional graphics solution capable of seamlessly displaying large volumes of data from a variety of sources across multiple monitors. More importantly, they need flexible solution that can be easily deployed in all types of computing systems and connect to whatever types of monitors happen to be available.
AMD FirePro™ 2270 professional graphics can be deployed in any type of computing system, fm small form factor desktops, to large tower workstations to notebook docking stations. Because it supports the standard display connections, the AMD FirePro™ 2270 is able to work with most displays—from older to the newest models.